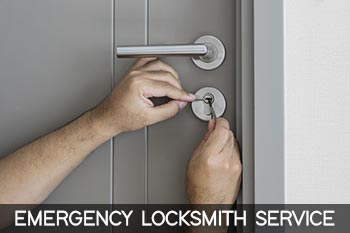 What is the first thing that comes to your mind when you decide to go out for a trip somewhere or just going to buy groceries? "Is your home locked properly or not?" If you have precious belongings like cash or jewelry inside your house or even if you don't, it is important to have a functional and working lock system which will prevent intruders or thieves from breaking into your house and ransacking it completely. You can never leave things like these unattended and unprotected even if you are not going away for a long while. Not just in homes, an efficient locking system is required in commercial office spaces as well as your vehicles. From fixing broken locks to upgrading your security, you need help from a reliable locksmith in Lynwood to provide the right assistance! Lynnwood Locksmith Store is a group of great locksmiths in Lynwood WA who deliver range of services. Whether you need to repair old or damaged locks or need to improve the security systems which is already installed in your home, you can count on us.
We all hope that you never have to call for a locksmith in your life, especially after an emergency has occurred which could have been easily prevented. As they say that prevention is better than cure, it would be better if you call 425-492-9159 to get one of the best locksmith in Lynwood WA to give you a free consultation on whether your locks are damaged or not and whether they are due for an upgrade. Remember, as fast as locking technology is evolving, new tricks to break past those locks are coming to light as well.
About Us
We started from nothing in the beginning except for a vision to be able to serve every person in and around the Lynwood area whenever they face an issue related to locks or keys. Now, after a decade later, we are close to achieving that reality as we grow up to become one of the best locksmiths in Lynwood area. We have locksmiths from all parts of town and are hyper local to the society and know their way in and out completely. They have years of experience with them and have been working tirelessly for the past decades or even more. They are familiar with all the tips and tricks of the trade and can complete any task faster than other normal locksmiths. We are focused on customer satisfaction a lot and strive to serve each and every one of them with complete professionalism and courtesy. We have set up a mobile locksmith service which is fully equipped with state-of-the-art tools and a 24-hour available helpline number so that you can call for help from wherever you are at any point of the day. One of our highly esteemed locksmiths will reach your location and fix the issue that you are facing as soon as possible.
Although there are many different locksmith services provides in Lynwood like us who might even charge less from you than we do but no one is better in-service quality like us. We cover every range of locks there are from home to your office and provide lightning fast service right to your location. Some of the best reasons to choose us over the competitors are:
Round-the-Clock Service:
Not many locksmiths will agree to help you out at 2 AM in the night and come to your location but our locksmiths will. We have pledged to keep customers first always and try to solve their issues right away whenever they arise. The dedication of our locksmiths can be understood by the fact that we don't work in the normal 9 to 5 timings like a typical office and never take a day off the whole year. We don't rest or sit idle even if it's the New Year's Eve.
Cheap Service:
Now, cheap should never be confused with improper or done by a rookie. We sell our services at low cost because we believe that not everyone can do everything perfectly and it would be unethical to charge a lot of money from someone who is trapped somewhere because of loss of keys or broken keys in ignition. This doesn't mean that we compromise on the quality one bit.
Our Services
To become a great locksmith in Lynwood WA one needs to be familiar with every kind of lock and the changing technology which is making the locks more and more sophisticated. Our locksmiths have years of experience working with every kinds of locks and are gradually learning to work on other locks as well. Here's a look at our services:
Residential Locksmith Services:
You can't name a single house which doesn't have a lock and key to lock the home completely while going out. But the lock is of no use if it isn't working properly or is damaged a little bit. Anyone can break the lock with some amount of pressure applied directly on the lock. Our locksmiths provide a free consultation service which will be really beneficial for making sure which components require a bit of repairing or something else. Our services are open for the whole day and include things like duplicating keys, making new keys, installing peepholes or deadbolts on doors, locks on garage doors, installation of advanced and modern locks and much more.
Commercial Locksmith Services:
A proper lock and security system are more important for an office or a shop as it can prevent potential thefts and robberies from happening and can also keep unauthorized people away from the company premises. We follow all the building regulations as a locksmith in Lynwood and make security arrangements accordingly. We are getting a good reputation rapidly as a trusted source to keep your business protected and have worked in a lot of different companies as well. We can install magnetic keys on the door, high-security locks systems, making and repairing master keys or installing keyless access systems. It is better to group your in-personnel security detail with modern technologies as well.
Automotive Locksmith Services:
Locksmiths at Lynnwood Locksmith Store are always available for help wherever a person needs. We have mobile vans which ply everywhere in the region and are basically a moving locksmith shop on its own. It also has a helpline number which anybody can call at all times to ask for help. This makes it easier for someone to call for our help if they are stranded somewhere with their cars and vehicles. No matter what time of the day it is, just a call at 425-492-9159 would trigger us in overdrive and an expert automobile locksmith will solve your problems on the spot. Whether you need transponder keys made or are in need of trunk unlocking, we can help.
Emergency Locksmith Services:
There's no telling when you would require assistance with a lockout issue or when you encounter a broken lock. This is why, in order to cater to such urgent requests, we at Lynnwood Locksmith Store operate on a 24-hour basis to deliver the service you need! We operate out of mobile vans which enables us to reach you anywhere in Lynwood to deliver service in less than 20 minutes. Whether you call us at 3 am in the morning or 3 pm you can expect the finest quality services from us, and that too, at the same standard rates that you would pay during regular business hours!
Most people say that locksmithing is a dying art and is too ancient to keep up with the ever-changing pace of today's world. They can't be more wrong as our locksmiths in Lynwood are not limited to working with normal padlocks and keys only but also have a lot of experience working with complicated locks involving fingerprints and codes and other ways of entry as well. Be it lock repair, rekeying, key cutting or security advice, we can do it all!
Hire Lynnwood Locksmith Store today! Just give us a call on 425-492-9159.
Are you tired of looking for a locksmith that is competent, skilled and affordable? Your search ends right here. Hire us for elite services!
We Provide Lock & Key in the following zip codes.